Sales Post Generator Setup
NOTE: The Sales Post Generator plugin is a plugin that must be downloaded separately and does not automatically install with the REI Landlist theme.
The Sales Post Generator plugin is only available to Land Business and Land Forever plan members. If you are a Land Personal plan, and want to upgrade to use this plugin, please email hello@reiconversion.com.
Installing the Sales Post Generator plug in is quick and easy. Firstly, you will need to download the plugin file so that you can then install and begin using this plugin.
1a. Downloading the File: Method One
Firstly, you can download the file for the Sales Post Generator from the email you were sent when you purchased the theme.
Under Section 2 of the email you will see a hyperlink where you can download the zip file of the plugin.
Click on that link and your file will automatically download.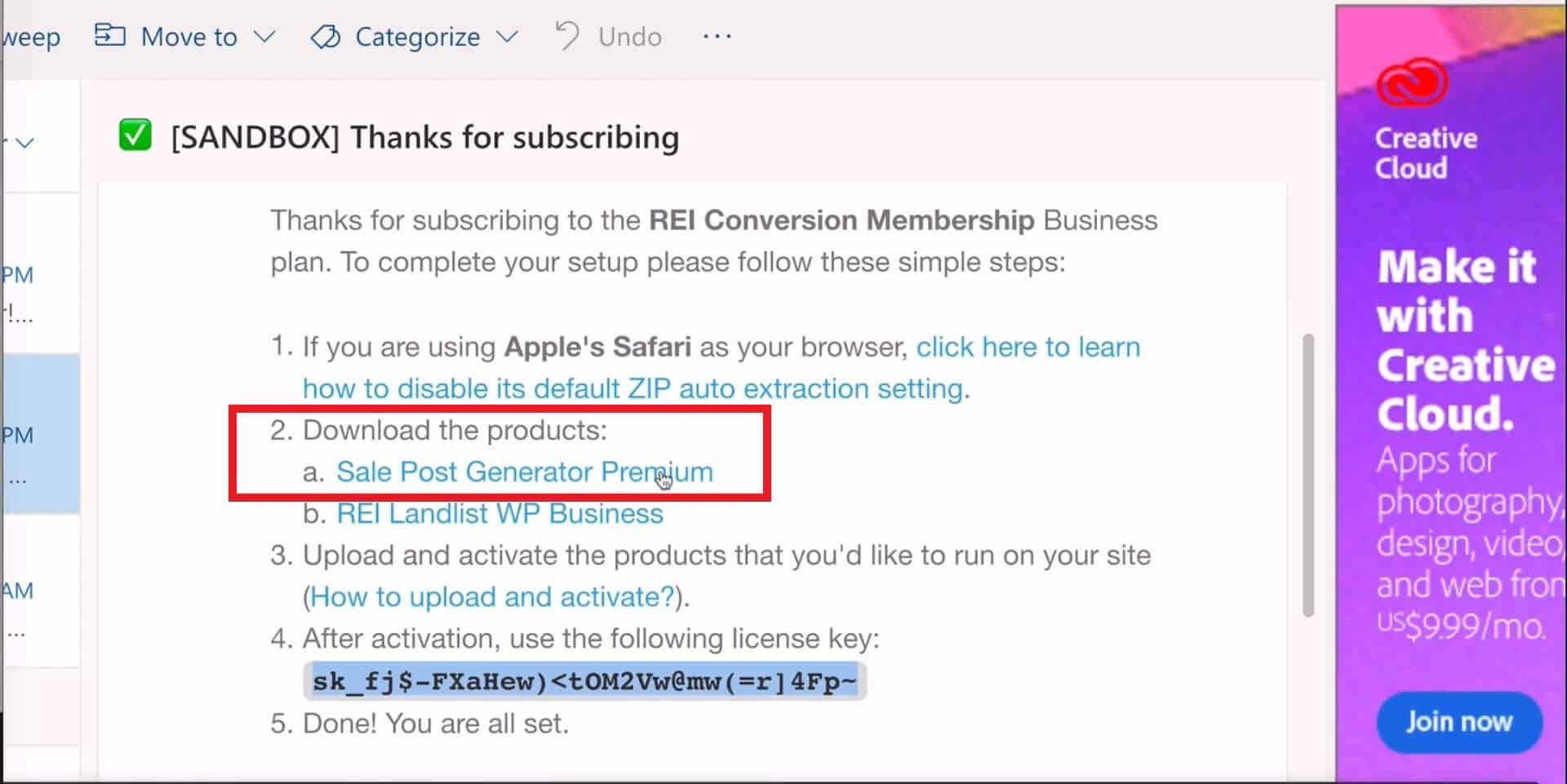 1b. Downloading the File: Method Two
Alternatively, you can head over to the My Account section of www.reiconversion.com and get the files from there.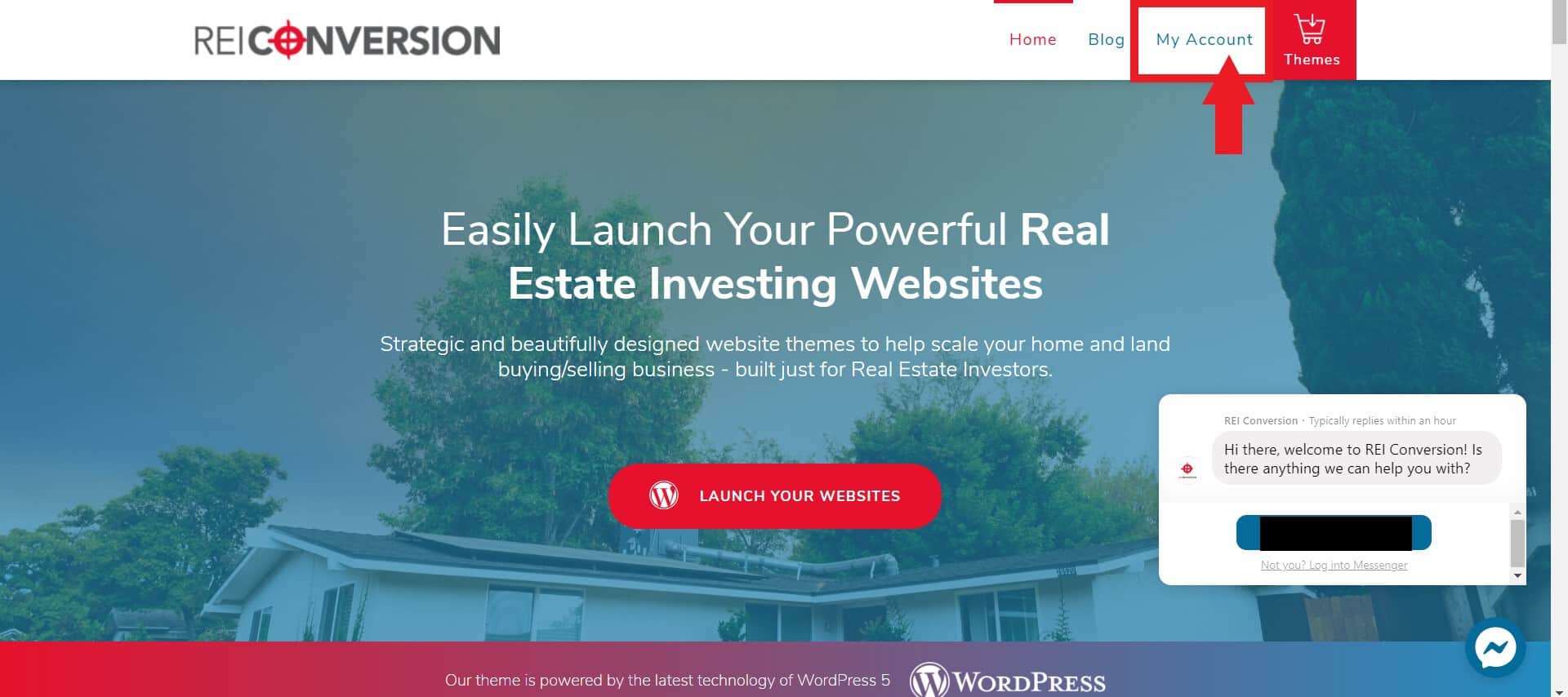 If you need your login details, refer to the email that you got when you first purchased the theme. There will be a password in there that you can use for your first time login.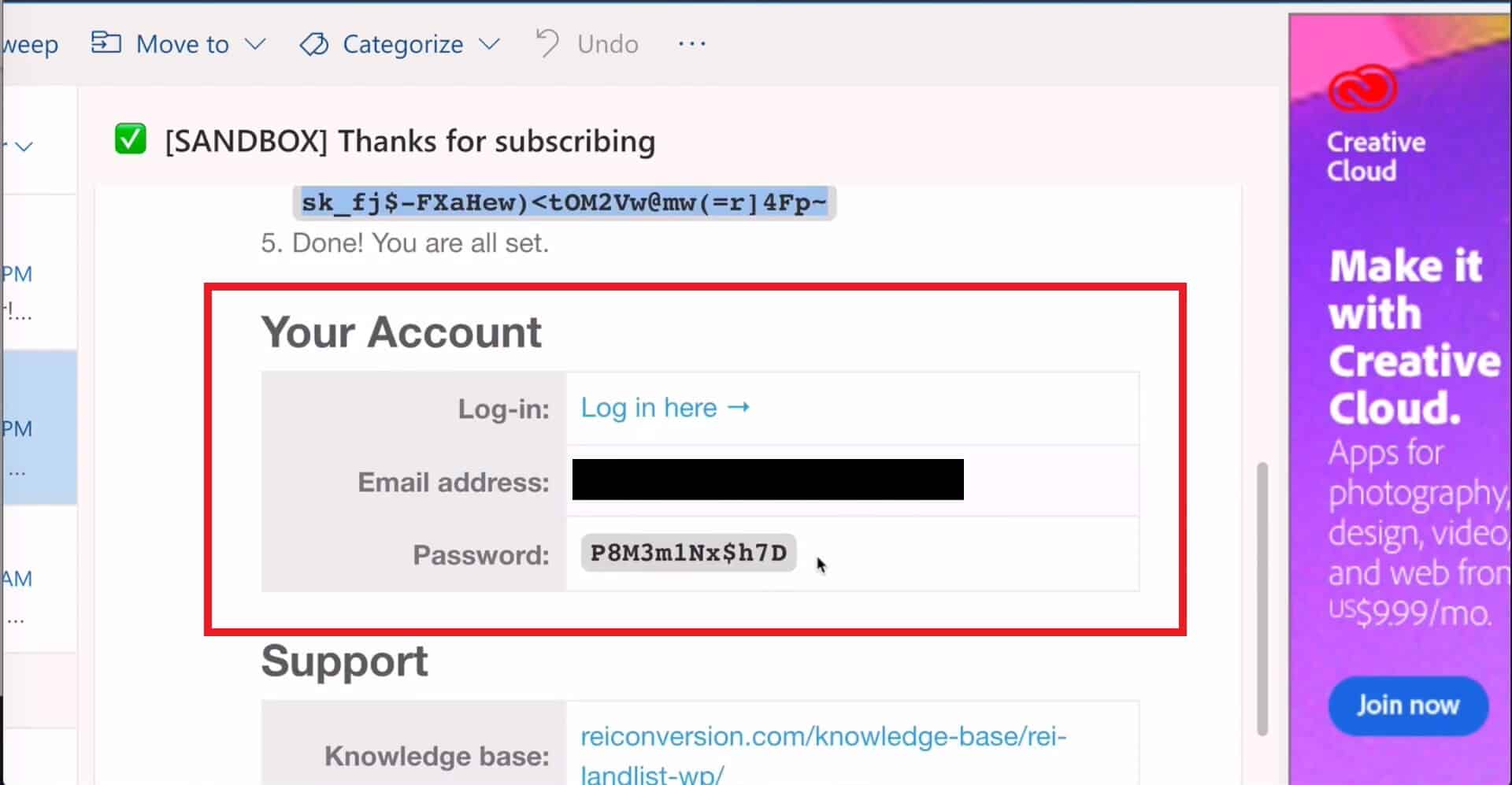 When you login using this password you will be prompted to change it.
Once you're logged into your account on REI Conversion go to the Downloads section on the left side of the screen.
Click on the Download button for Sale Post Generator and the zip file will be downloaded.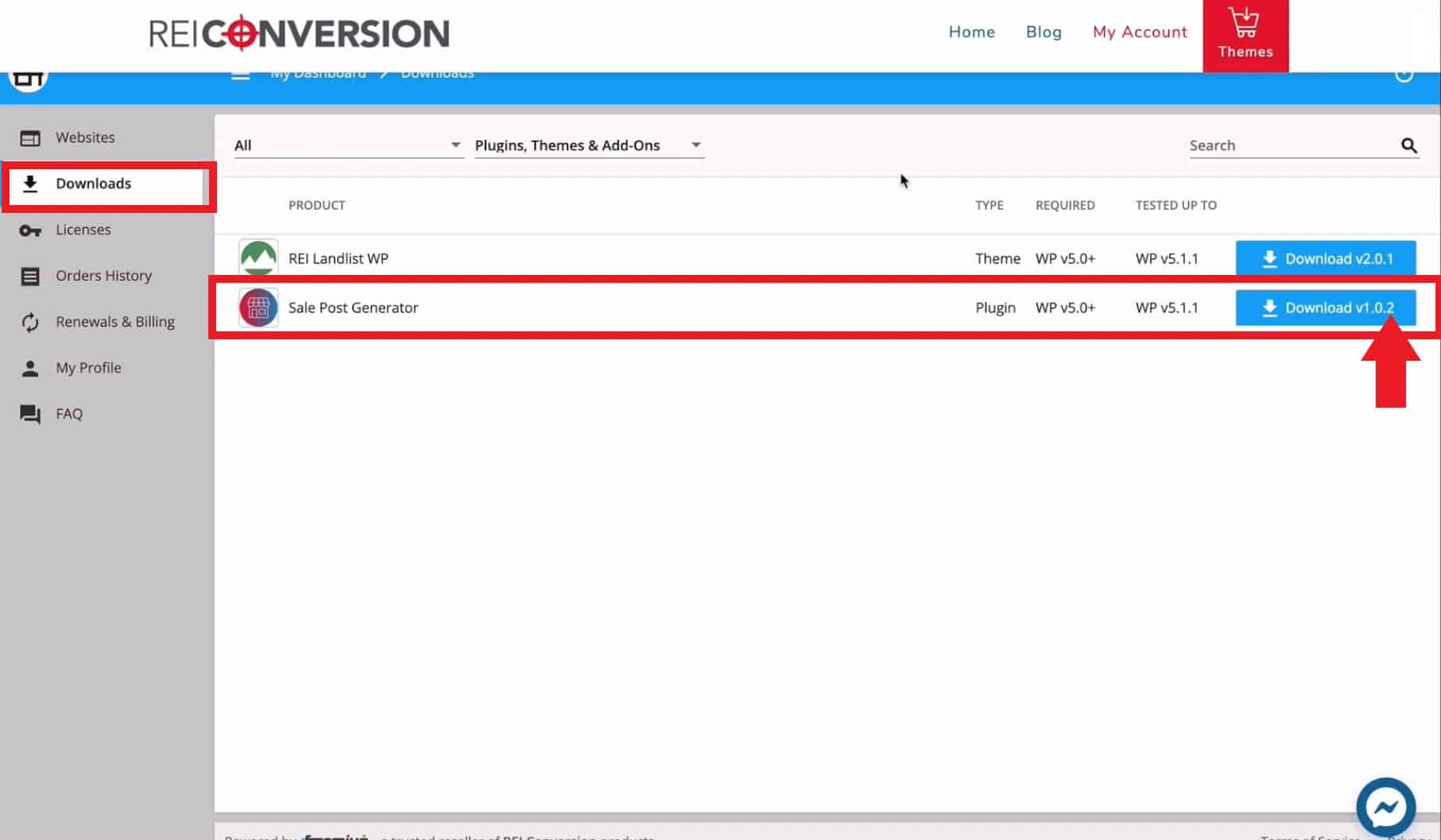 You will also need the license key in order to activate the plugin. This is on the email you got when you first purchased the theme.
Alternatively, in your REI Conversion account, it is located under Licenses.
To copy your license key click the small blue button next to your licence key.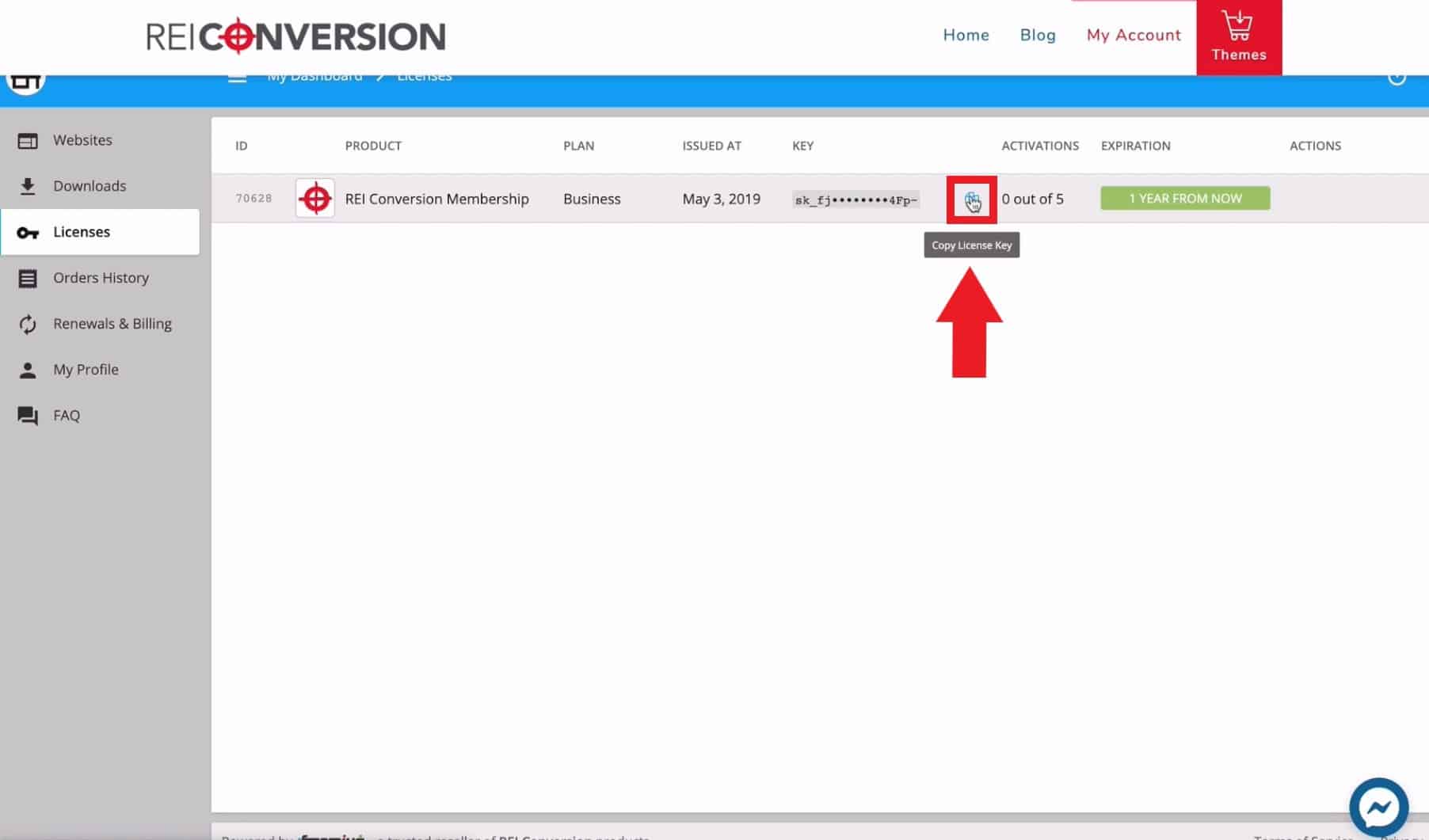 2. Uploading your Plugin to WordPress
Now it's time to upload your plugin to WordPress.
Go to Plugins > Add New in your WordPress Dashboard.
Click Upload Plugin which will be at the top of the page.
You will then see a box appear midway down the page where you can choose the plugin file.
Click Choose File.
Select the zip file that you just downloaded in the previous steps.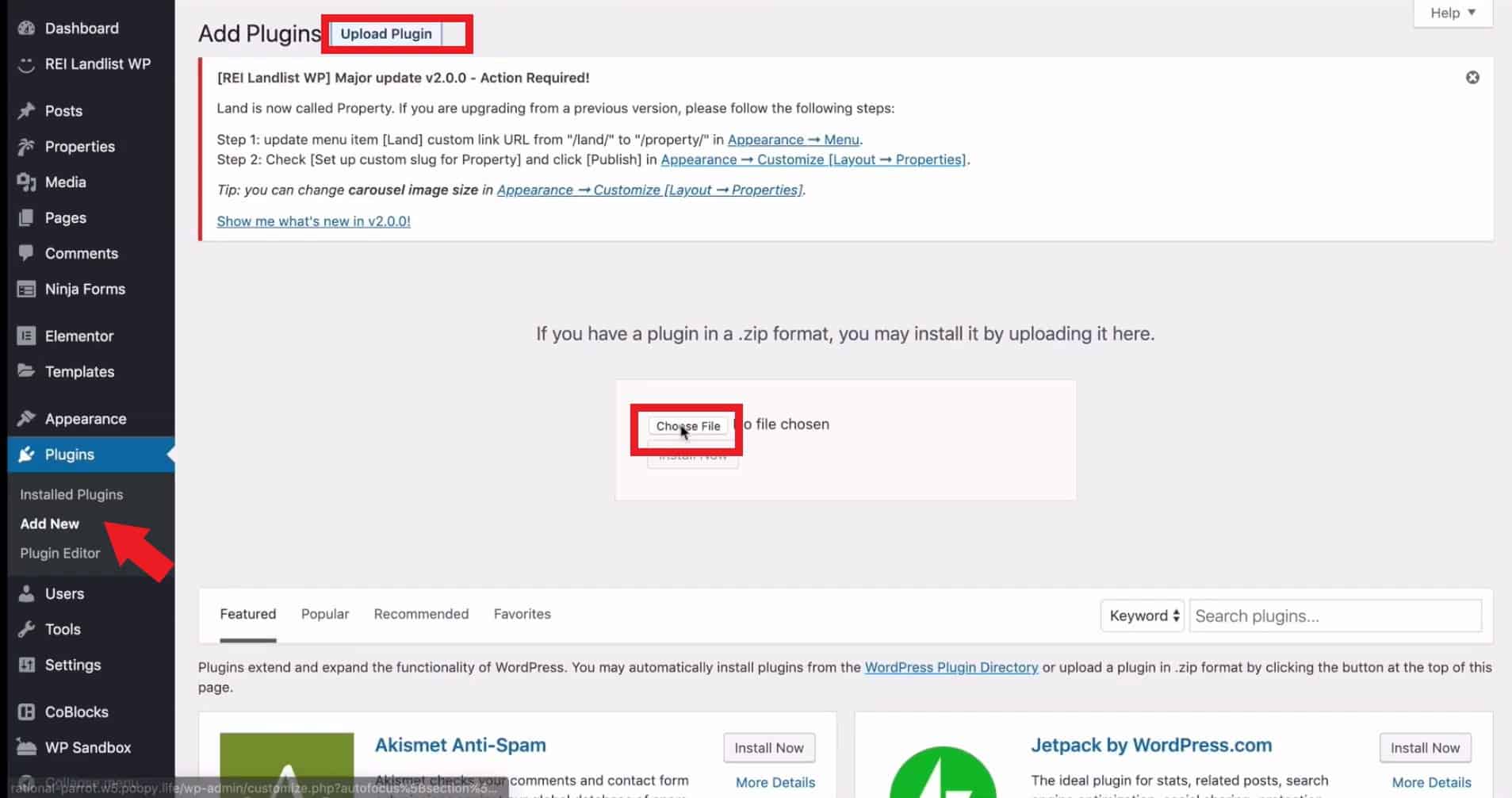 Once your file is uploaded, you will see the Install Now button appear, click on that.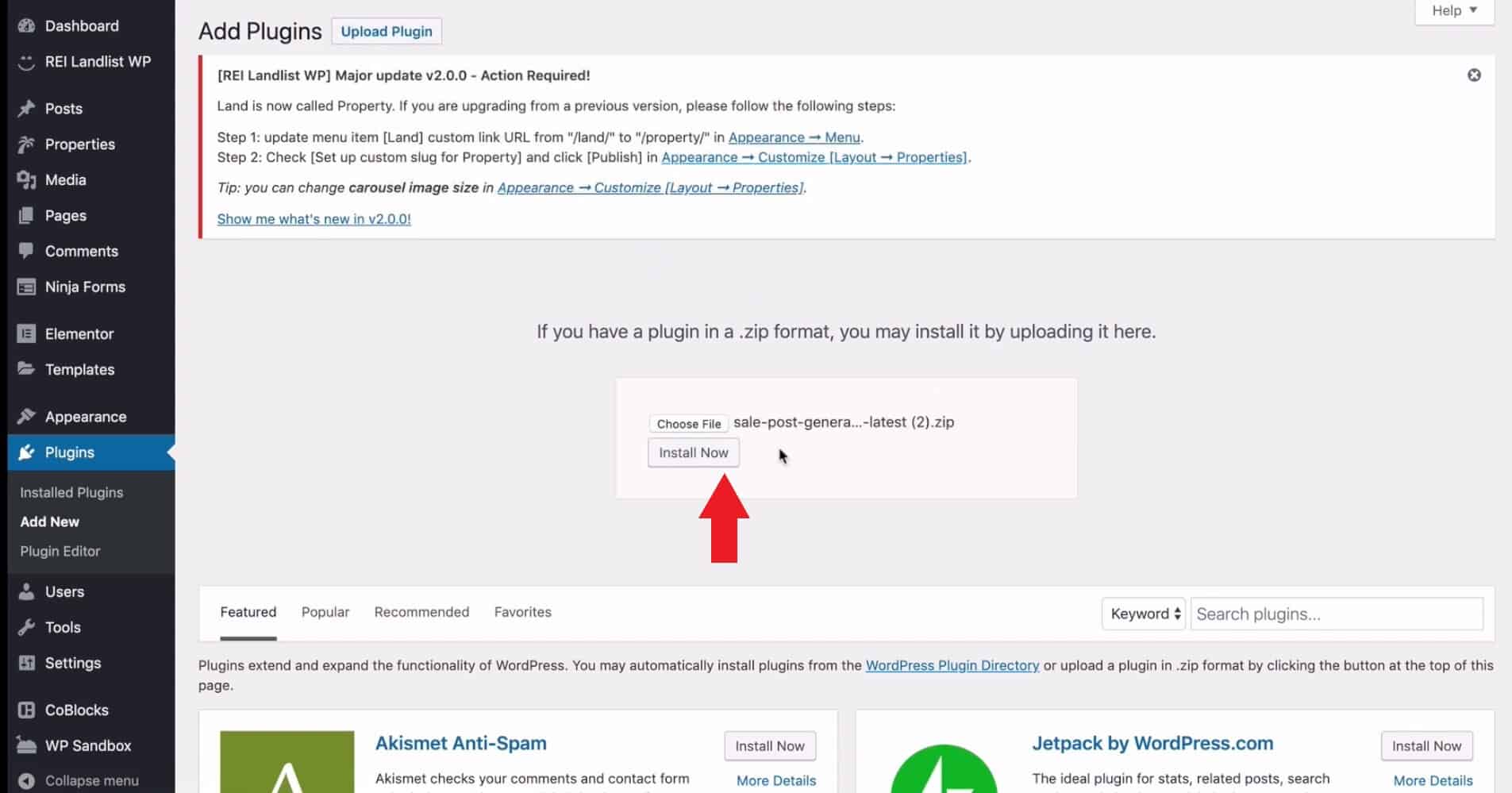 WordPress will then install the plugin for you and redirect you to the upload page.
Click on Activate Plugin.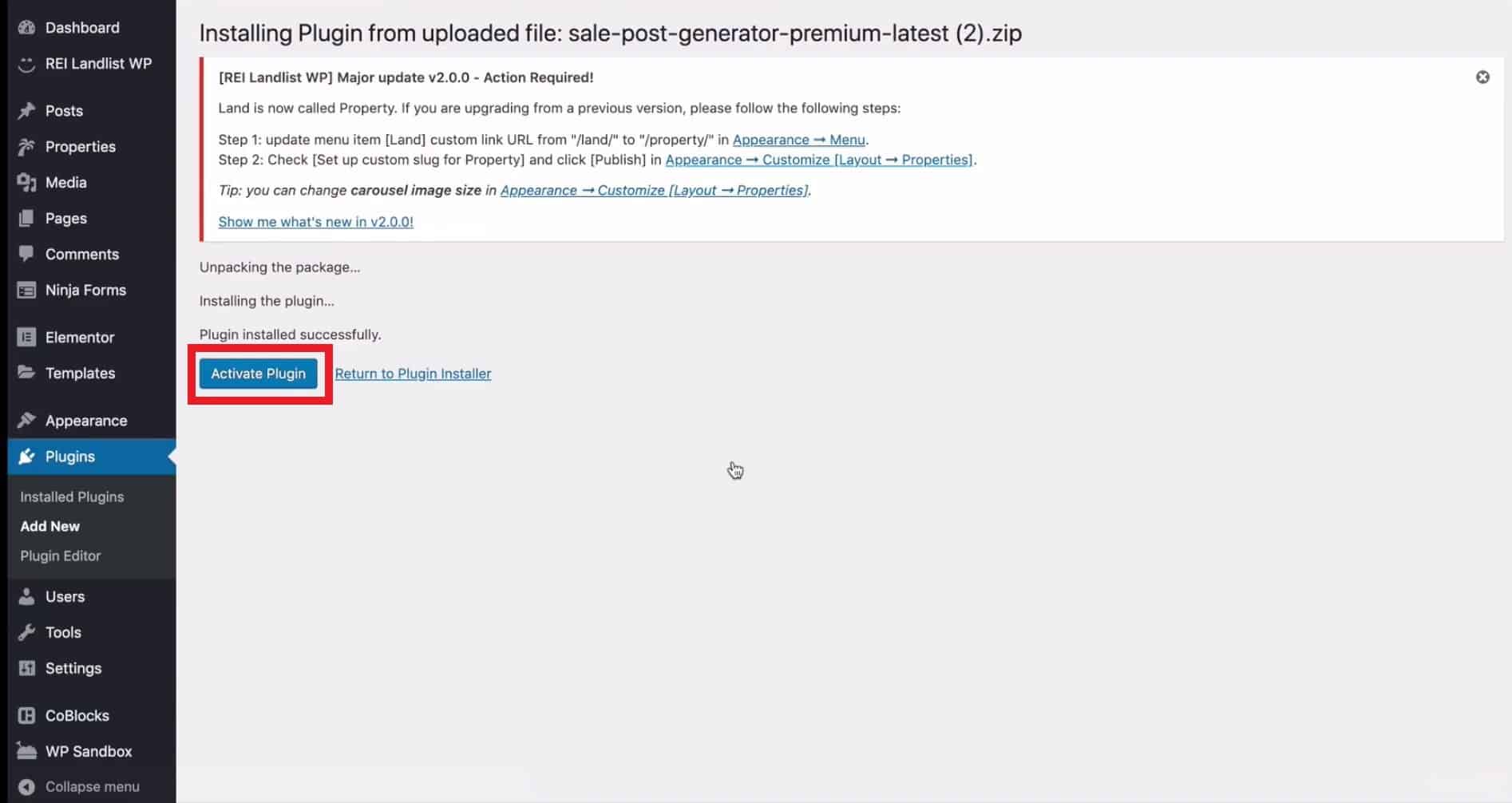 You will then be prompted to enter in your license key which you copied earlier. Paste that in and click Agree and Activate License.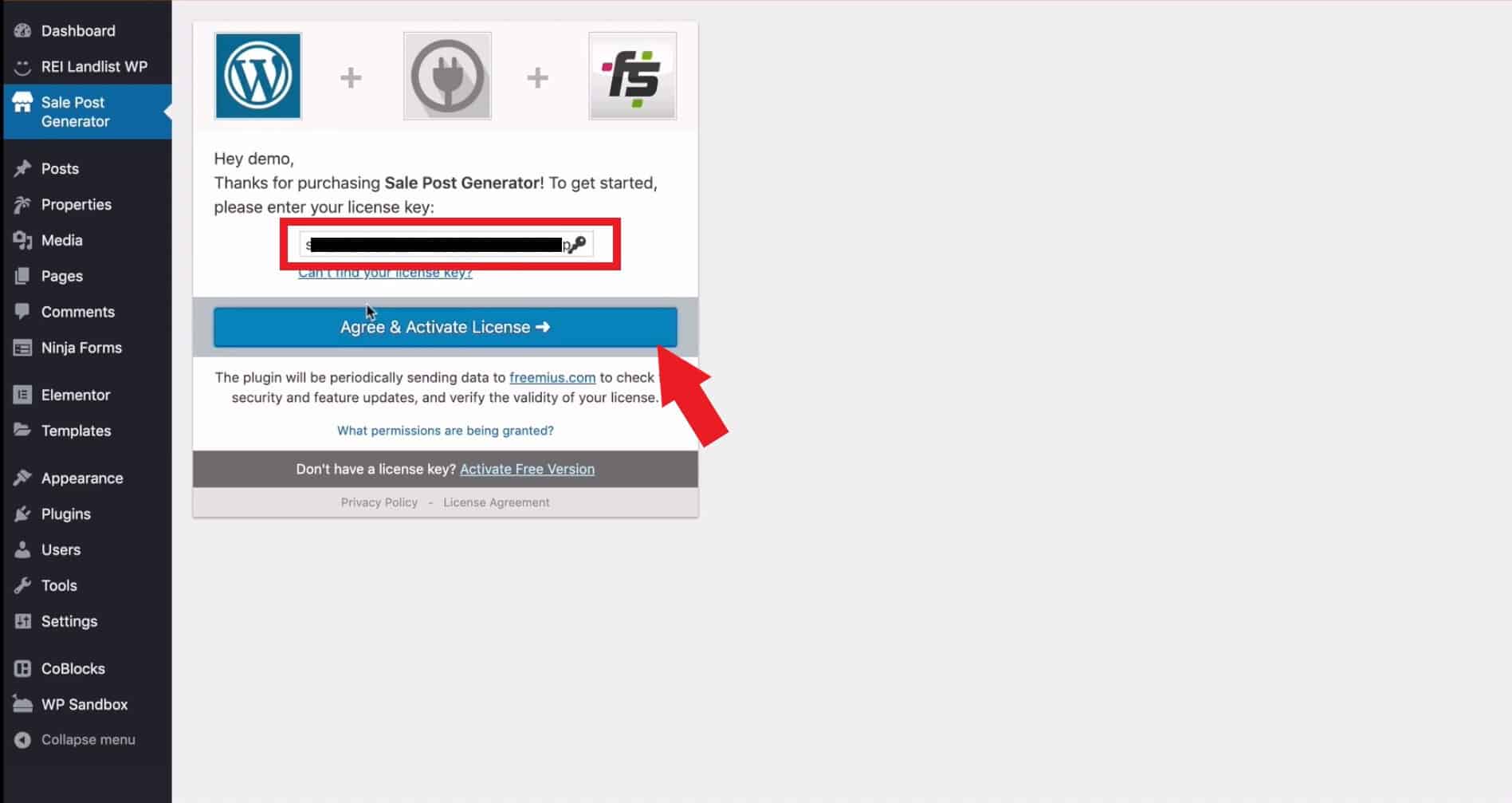 You're all set! You will see the Sales Post Generator appear in your WordPress dashboard and when you click on your properties tab you will also see a hyperlink underneath for Generator.
To learn how to use this plugin, you can click here.