Installing REI Landleads
Video Above: This video includes Installing REI Landleads as well as Using REI Landleads Setup Wizard step.
Once you purchase REI Landleads, you will see this message that pops up, alerting you to check your email for the theme's download links, license key, and installation instructions.
Make sure to also check your spam folder! The email will come from hello@reiconversion.com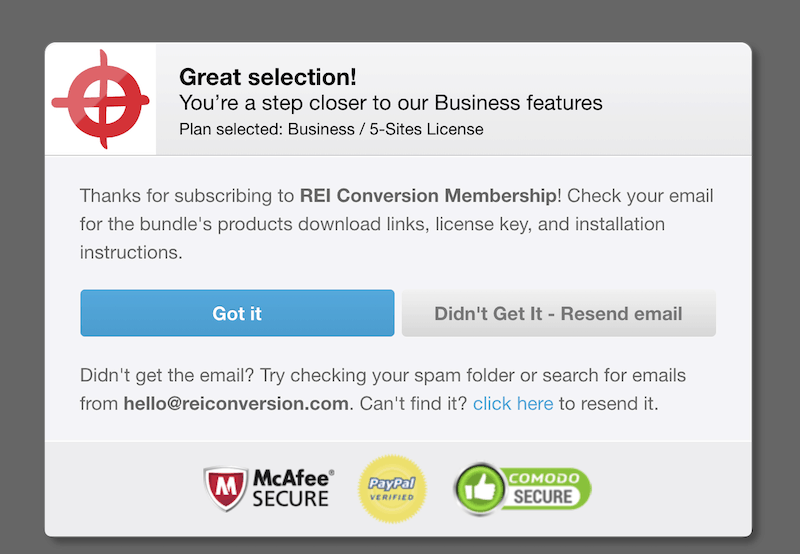 If you can't find the email, you can click the Didn't Get It – Resend email button and wait a few minutes to receive the email.
1. Downloading the Theme File
Under step 2 of the email, you will find the link to click in order to download the theme file.
Once the file has downloaded (it will be a compressed zip file), you will need to upload it to WordPress.
If you ever need to re-download your theme file you can always go to www.reiconversion.com/account
Login with your email you used to purchase REI Conversion and the temporary password which was presented to you via your purchase confirmation email.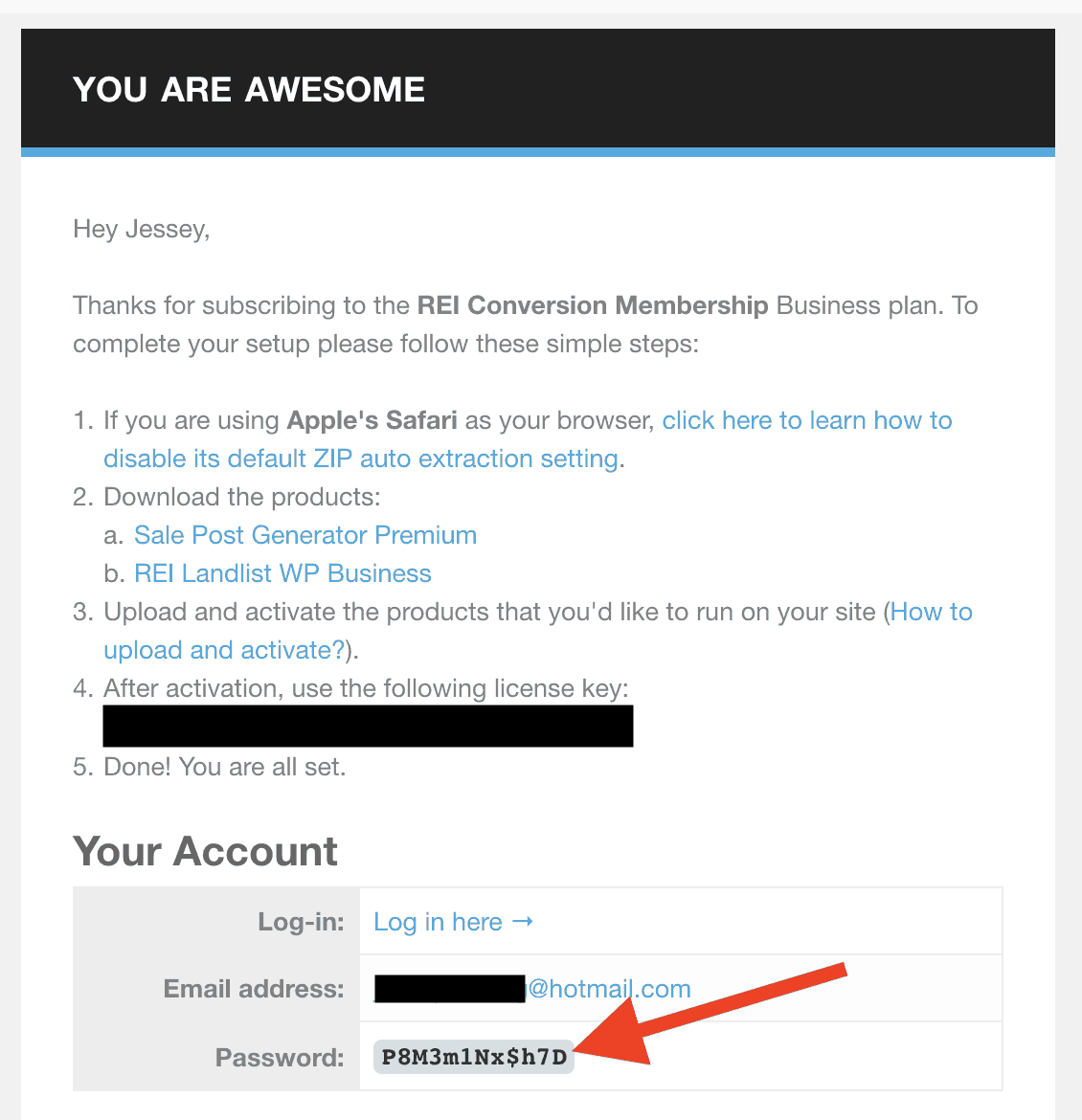 Once you are inside of your REI Conversion account, you'll find the available themes (and plugin) files to download.
2. Uploading and Activating the Theme
On your WordPress Dashboard, go to Appearance > Themes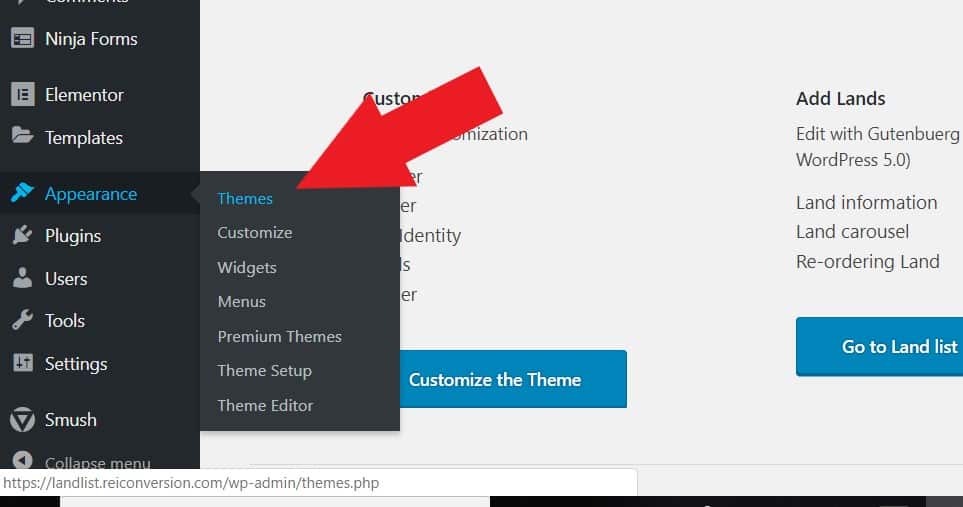 Then click on Add New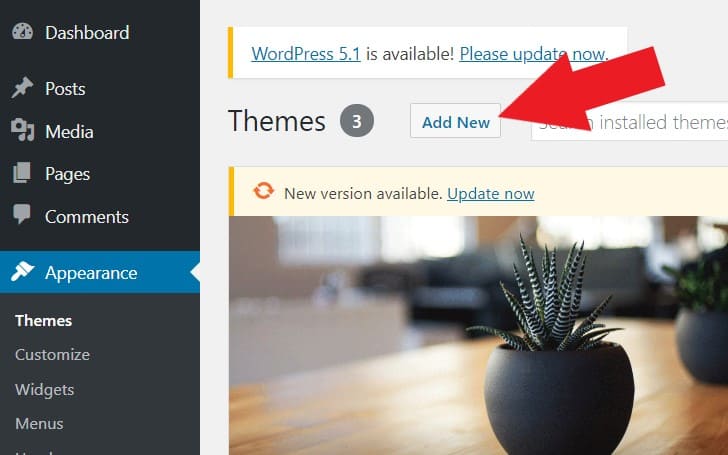 You will be directed to a new page. Click Upload Theme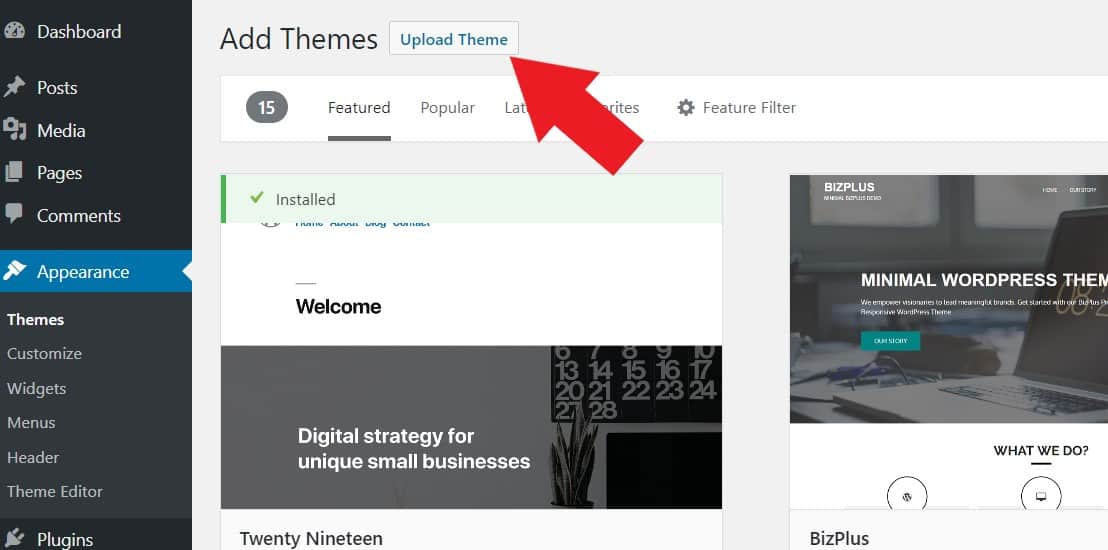 Then click Choose File and locate the file on your computer. Once it's uploaded and ready for installation, you will see the file name appear. Click Install Now.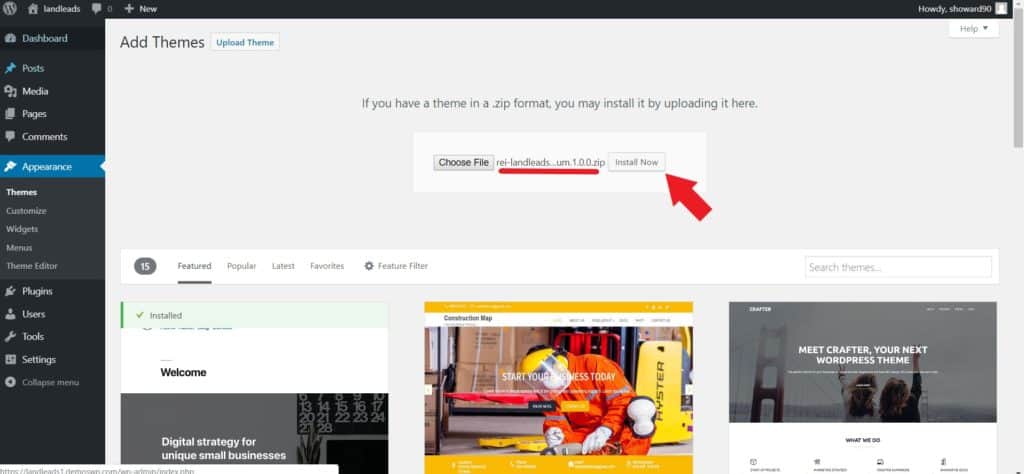 You will see the following dialogue screen. Once the upload is finished, the last line will read 'Theme installed successfully'. You then need to click on Activate.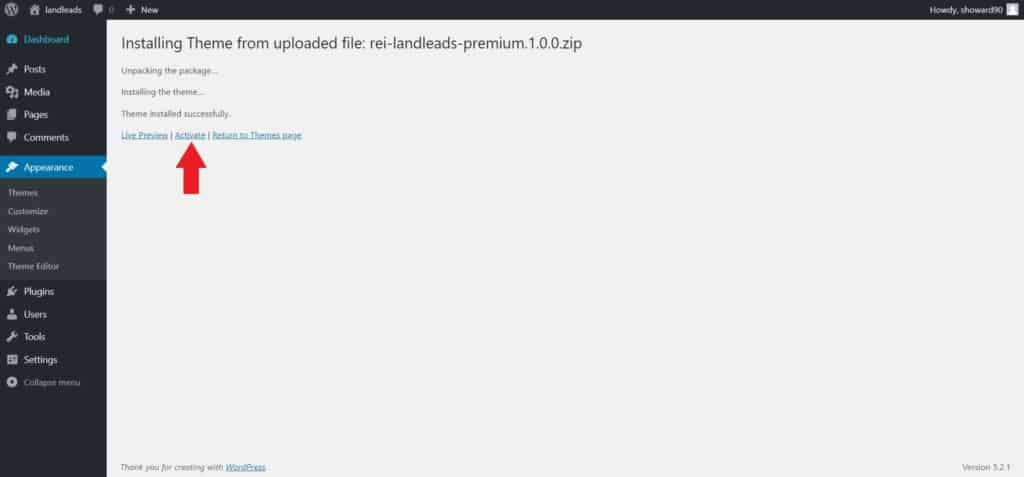 You will be directed to the below page and prompted to enter your license key. Your license key is on the email that had the download link for the theme. Copy and paste the license key, then click Agree & Activate License.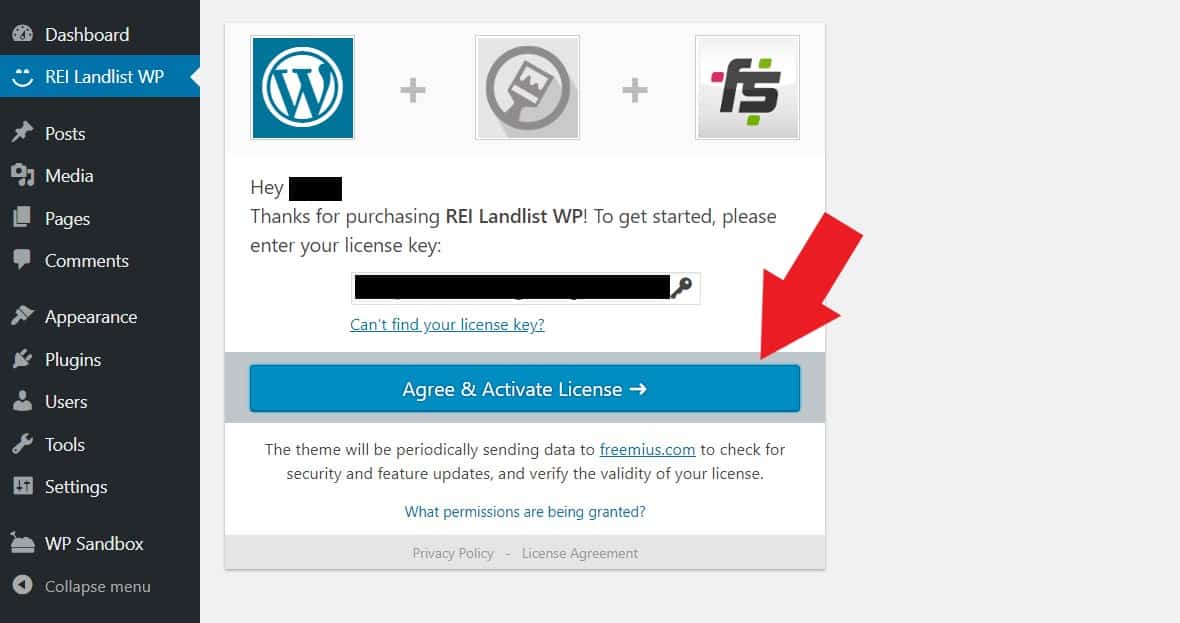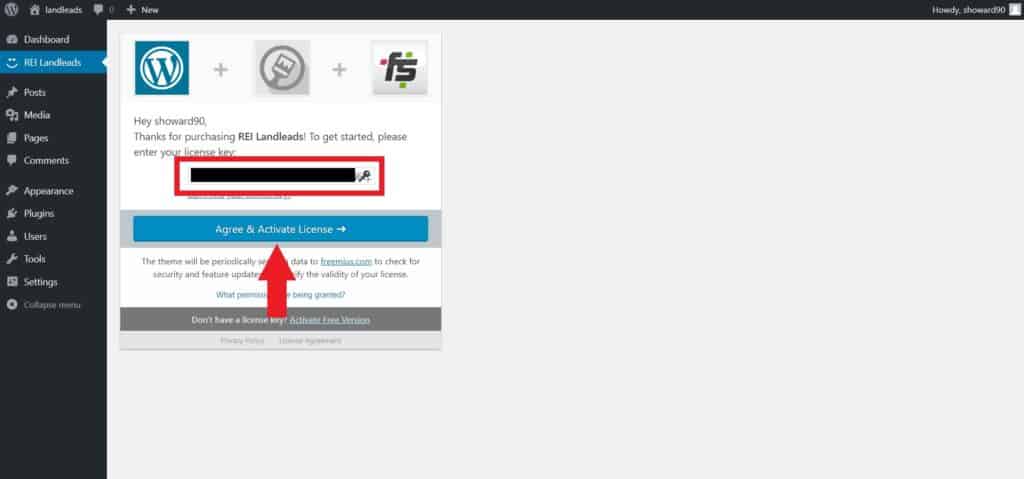 You have now installed REI Landleads onto your WordPress site!